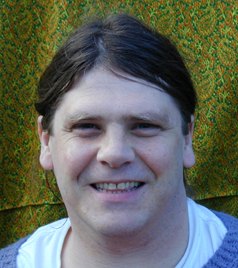 Tom Haig attended the University of Illinois on a springboard diving scholarship and graduated in 1985 with a degree in Industrial Psychology. Vowing to never work in his chosen field he left the United States in 1986 and spent most of the next seven years traveling abroad as professional show diver. He has traveled to every state and over 50 countries including extended stays in Taiwan, Holland, Germany, The United Arab Emirates, France, Australia and India.
Tom spent four of those years in the small town of Les Avenieres, France where he learned to speak the language and became a compulsive cyclist.
In 1992 he moved to Portland, Oregon and started working as an events coordinator for adidas America. In September of 1996 he was involved in a violent mountain biking accident that left him paralyzed from the waist down.
After a long rehabilitation Tom returned to Les Avenieres where he spent eight weeks riding his home mountains on a hand cycle purchased for him by friends and family. Before returning to Oregon he visited friends in Italy, Switzerland and Germany then traveled solo to Isreal and Egypt. It was on this trip that he first discovered the challenges of the handicapped in the third world.
Once back in Oregon he returned to adidas and produced the company's in-house newsletter, L'adidas. In August of 2000 Tom joined his brother, Dan, in Dharamsala, India to work on tibet.org, the official website of the Tibetan government and the Dalai Lama.
While in Delhi Tom met polio survivor Ajeet Pal. In their lengthy conversations about the struggles of handicapped people throughout the world, they decided to start the Ajeet Pal Foundation.